Football Association bounty payout confirmed…50 million won per person for Asian Cup win
The South Korean national soccer team will be rewarded handsomely if it wins the Asian Football Confederation (AFC) Asian Cup 스포츠토토 in Qatar next January.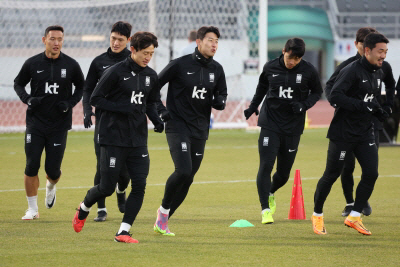 The Korea Football Association held a board meeting at the Football Hall on Thursday to finalize the amount of rewards for major international tournaments. If South Korea wins the Asian Cup next January, they will receive 50 million won per player. The national team coaching staff, including head coach Jürgen Klinsmann, will be paid separately according to the terms of their contracts.
South Korea won back-to-back titles at the inaugural Asian Cup in Hong Kong in 1956 and the second edition in Seoul in 1960, but have not won a title since. South Korea will compete in Group E alongside Malaysia, Jordan and Bahrain for a spot in the round of 16 at this year's Asian Cup.
The board decided to pay the 22 men's athletes who won three consecutive gold medals at the Hangzhou Asian Games in October an equal amount of 20 million won each.