Women's soccer team returns home…"We were 'frogs in a well'"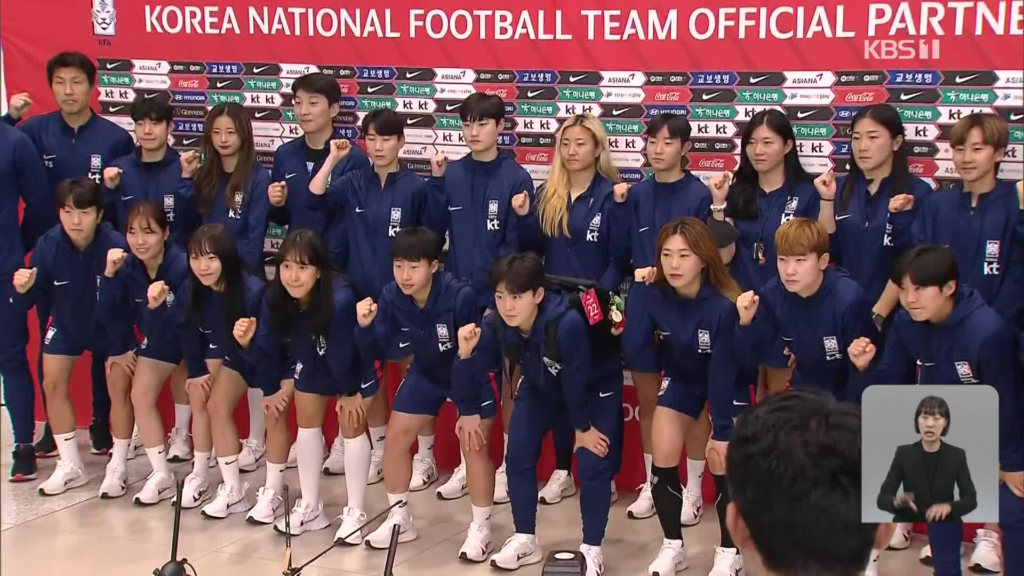 After a 1-1 draw and two losses at the Women's World Cup, the South Korean soccer team returned home today.
Cho So-hyun, who scored the only goal of the tournament, offered a sobering diagnosis: Korean soccer is still a frog in a well.
The team was applauded for their last-gasp fight against Germany, but the trip home was subdued after a less-than-stellar performance.
With one draw and two losses, they were knocked out of the group stage and must now prepare for next month's Asian Games in Hangzhou with the task of replacing a generation.
[Colin Bell/Women's National Soccer Team Head Coach: "I'm happy to be back in South Korea, but I'm very disappointed."]
Having seen the world's high walls, the players gave a sobering assessment of South Korean women's soccer's international competitiveness.
[Cho So-hyun/Women's National Soccer Team: "I think the players and teams that show up at the World Cup are the real deal, so it's natural to think we're still a frog in a well."]
Hinata Miyazawa became the tournament's all-time leading scorer with her fifth goal, putting Japan in the quarterfinals for the first time in eight years.
Spain also joined the quarterfinals with a 5-1 win over Switzerland, with Bonmati scoring twice in a brilliant display of footwork.
In professional soccer's K League, Suwon FC's Lee Seung-woo 토토사이트 scored a brace to lead his side to victory over their local rivals.
With the set tied at 2-2, two-time Tokyo Olympian Kim Jeduk's last shot landed at 10.
With the narrow set win, the team kept the momentum going and secured the top spot in the men's team competition.
Kim also won the mixed team event after the men, making it a two-peat at the Games.