PyeongChang targets medals in PyeongChang to keep cool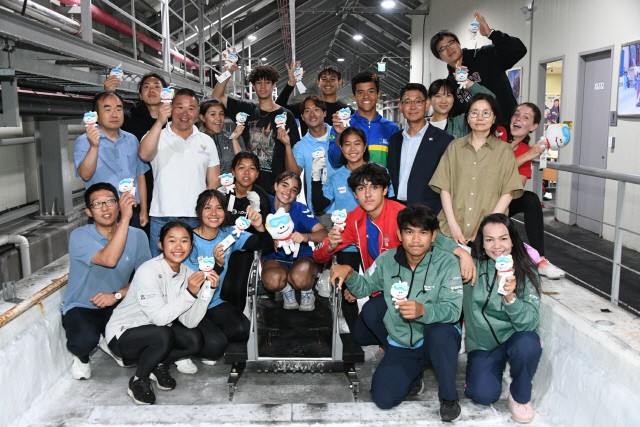 Fourteen youth winter sports athletes from developing countries began training for winter events at the PyeongChang Olympic Sliding Center on Wednesday in hopes of winning medals at the 2024 Winter Youth Olympic Games in Gangwon next January.
The 2023 Developing Countries Winter Sports Athlete Program is a joint initiative between Pyeongchang and the 2018 Pyeongchang Memorial Foundation to develop youth athletes from developing countries in winter sports (bobsleigh, skeleton, and cross-country) to compete at the 2024 Games in Gangwon.
Fourteen outstanding athletes from six countries-Taiwan, Mongolia, Lesotho, Tunisia, Colombia, and Brazil-were selected from international competitors in the 2022/2023 season to participate in the training.
The athletes have been receiving online training and training checks from their full-time coach, former national skeleton champion Kim Jun-hyun, since March, and arrived in Korea last month for summer training, which will last until the 10th.
After this summer training, the athletes will return to their home countries to continue local training and participate in winter training and various international competitions in Pyeongchang and Europe from October, aiming to win medals at the 2024 Gangwon Games in January next year.
"As a project that provides new growth opportunities for athletes from developing countries, including not only winter sports training but also athlete human rights education and Hallyu culture tours, we expect the athletes to train hard and perform well at the 2024 PyeongChang Games to expand the base of winter sports," said Kim Jae-bong, head of the County Olympic Sports Division. 토토사이트